By

Hansi Momodu-Gordon

Thursday 29 December 2016
Concerning Symmetry
Artists' moving image selected from the Emile Stipp Collection 2016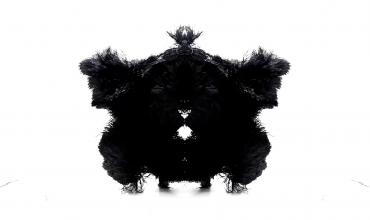 Concerning Symmetry takes the concept of symmetry, coupled with an interrogation of power relations across axis of race, class and gender found in Nick Cave's Blot 2012 as a point of departure. Symmetry is an ordering system that appears across multiple fields of knowledge. It is Nature's go to design principle and from mathematics and conceptual physics to aesthetics and perceptions of beauty; politics and the social sciences symmetry or its absence is central, it seems to all we experience as human beings, and perhaps to the very nature of reality itself.
Concerning Symmetry presents moving image works that invite us to reflect on symmetry and its absence— asymmetry through its manifestation in abuses of power, inequality and violence.
Includes works by:
Jane Alexander, Dineo Seshee Bopape, Nick Cave, Gabriel Goliath, Mohau Modisakeng, Pamela Sunstrum, Nelisiwe Xaba & Mocke Jansen van Veuren, Kemang Wa Lehulere.
First screened at The Bioscope Indendent Cinema, Johannesburg, South Africa on 10 & 11 September 2016
Catalogue in production...Soon come!